via axios
5. China races for AV supremacy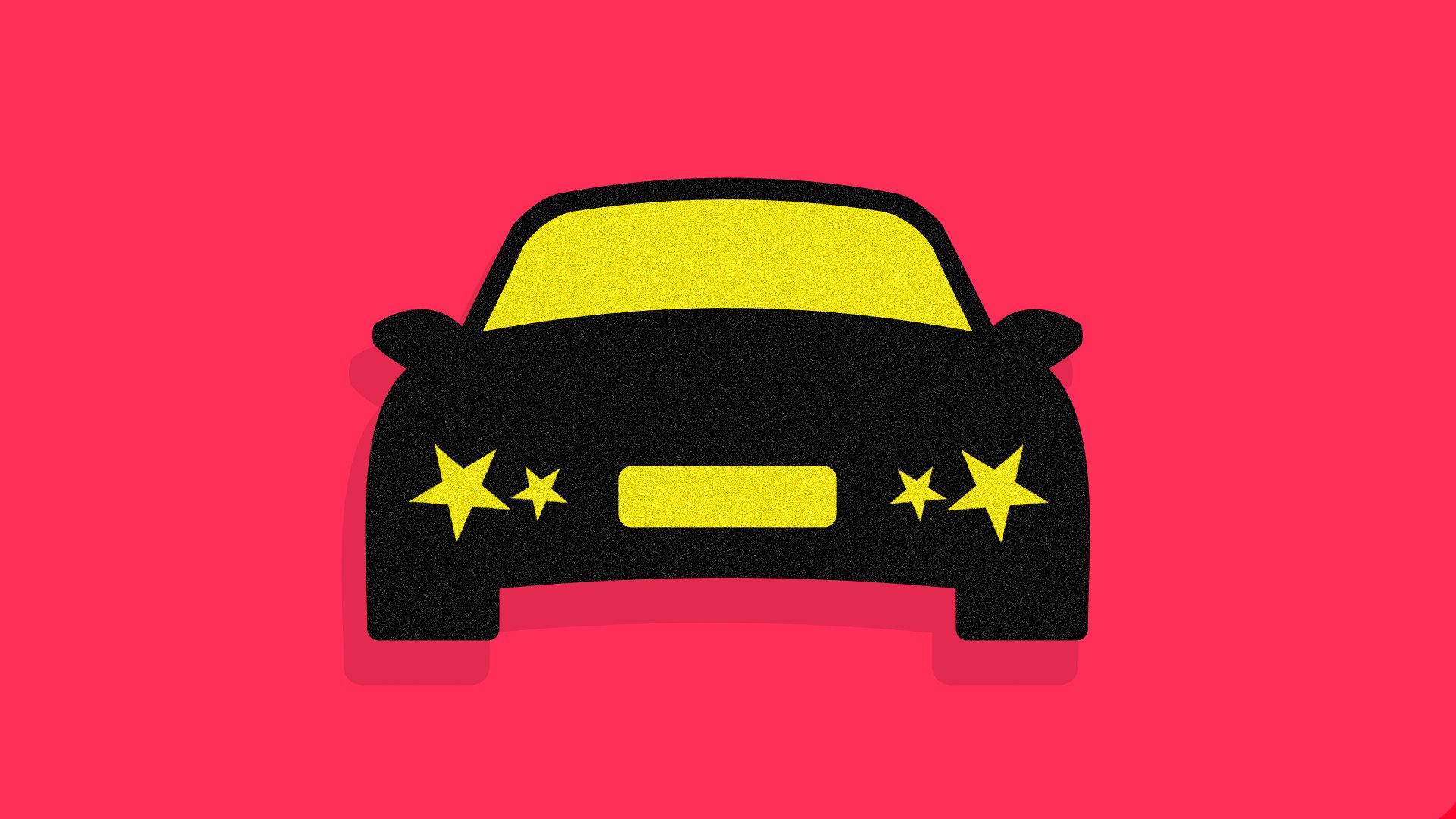 Illustration: Rebecca Zisser/Axios
As part of the Made in China 2025 strategic initiative, Beijing wants supremacy in electric cars and autonomous vehicles,
Mike Dunne, CEO of ZoZo Go,
writes for Axios Expert Voices
.
The big picture:
Waymo and other U.S. firms like Cruise and Zoox are far ahead in developing the technologies. But China could become the autonomous leader by 2025 because regulators there can pave the way for mass adoption of self-driving cars more quickly than rival countries like the U.S.
What's happening:
Baidu is leading China's autonomous efforts, but when it comes to the tech, the company is 3-4 years behind Waymo. To catch up, Baidu launched an open-source development program called Apollo that executives say will become the "Android" of autonomous vehicles.
Apollo has already attracted more than 100 partners, including blue chippers like Microsoft, Nvidia, Intel, Mercedes-Benz and NXP.
The Chinese government's friendly regulatory approach to AI enables the collection of troves of data that are crucial inputs into algorithms at the heart of autonomous technology. (The approach also may allow for greater surveillance in the country.)
China is building a brand new city
near Beijing called Xiongan that will feature high-tech infrastructure that allows autonomous cars to "talk to" their surroundings and other vehicles. Xiongan could be China's blueprint for other key cities.
What to watch:
Baidu and other Chinese AV startups rely heavily on advanced R&D centers in Silicon Valley, where they employ hundreds of software engineers.
With new U.S. rules, administered by the Committee on Foreign Investment in the United States, Chinese companies will likely face restrictions on investments in U.S.-based autonomous tech startups.
And top Silicon Valley software talent might feel some reluctance to join Chinese companies.